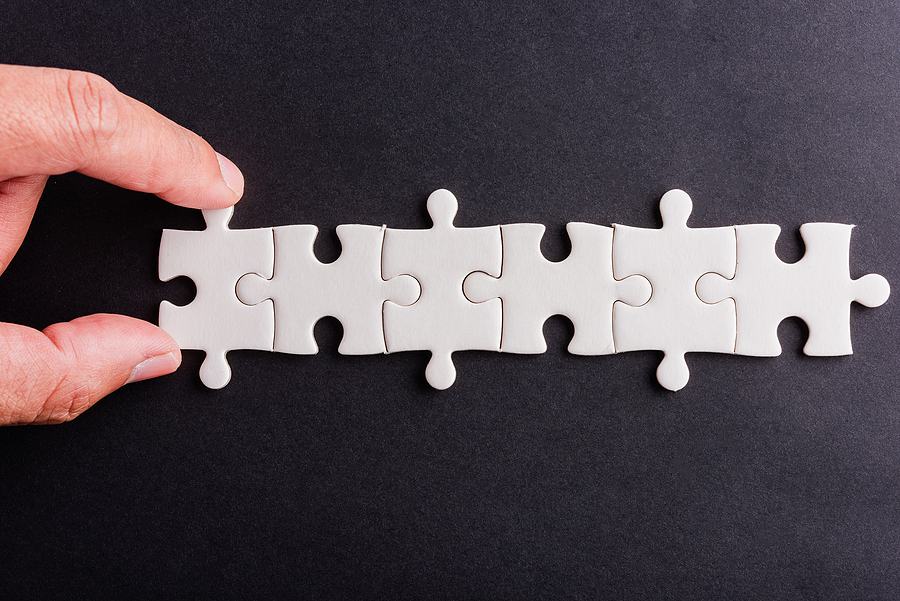 6 Professionals Every Small Business Should Work With To Thrive
Running a successful business requires taking on a multitude of responsibilities. But with all your other high-level tasks you have to handle as a business owner, you can't be expected to do it all on your own.
Many businesses choose to outsource certain responsibilities to both lift the burden off of themselves and to make sure these tasks are done correctly. With a team of reputable professionals around them, they can rest easy knowing they're being supported all the way.
At Wood CPA, we offer more than just tax and accounting services: we also offer comprehensive business advice and support services. What's more, we have a team of professionals standing by our side who work with us to support our clients. We also provide our clients with referrals they can trust.
If you're a small business owner, you'll want to make sure you have a team of professionals in your back pocket, ready to support you. Here are 6 professionals every small business should work with.
Attorney
An attorney is someone who has graduated from law school and has passed the bar exam. They are qualified to represent clients in court, interpret laws, and apply their knowledge of the law to meet the needs of their clients.
Every small business should be working with an attorney. An attorney can:
Protect your business against lawsuits.
Draw up and negotiate contracts with clients and partners.
Assist in incorporating your business.
Assist in choosing/setting up a business structure, or navigating a business restructuring.
Filing patents or intellectual property.
And more. At Wood CPA, we work with Will Torhorst, Attorney at Law, with the Chestnut Cambrone law firm. I often source the expertise of Mr. Torhorst when a client needs help planning their estate or forming business entities.
Banker
Bankers are financial professionals who work for a financial institution and manage the accounts and finances of their clients (is that enough "finance" for ya?). Bankers provide their clients with banking services like loans or credit cards, and advising investment opportunities.
Bankers play a vital role in helping businesses obtain financing, maximizing businesses' funds and helping companies achieve their goals. It should come as no surprise that they would show up on a list of professionals every small business should work with. Small business owners most often need bankers in order to obtain business loans that will help them grow.
As a CPA, I partner with bankers to determine what financials a client needs in order to obtain a loan. By working together, we help clients take steps toward those goals to meet the requirements.
Financial Advisor
When talking about professionals every business should work with, this one goes without saying. Financial advisors give financial advice to individuals and commercial businesses. For example, many financial advisors specialize in helping people and businesses with their investment portfolios. Others specialize in retirement planning.
In terms of your small business, financial advisors can help you make the most of your initial capital investment into your business. They can help you assess the viability of your business model, and outline strategies and timelines for your path to profitability. While they do work with finances, it's important to remember that financial advisors don't provide the accounting services that a CPA does.
At Wood CPA, I work with many financial advisors in the best interests of my clients, some of my own choosing and some whom my clients are already using. In particular, I work closely with Tom Scheck of MTI Financial Advisors. Mr. Scheck specializes in investments and 401k and retirement plans for individuals. Together, we develop strategic financial plans for clients to ensure the lowest tax consequences.
Mortgage Broker
A mortgage broker is someone who helps borrowers connect with lenders. They try to find you the best fit, in terms of the borrower's financial situation and interest-rate needs.
In the small business world, mortgage brokers can help you:
Analyze your loan options.
Find the best interest rates.
Overcome any borrowing challenges you may be facing.
Give you access to a variety of lenders.
Help you with your paperwork.
Order a home or office appraisal.
To help my clients achieve their goals and get a mortgage, I work closely with Tami Laechelt of Cambria Mortgage. If you're a business owner, qualifying for a home mortgage won't be as straightforward as it would be for the average person—your business income will play a role in how much you can finance. Ms. Laechelt helps me understand what a business's income needs to be for my clients to obtain financing, and I help them reach that goal.
Insurance Broker
Like a mortgage broker acts as an intermediary between you and lender, an insurance broker acts as the middle-man between you and an insurer. It's their job to be an expert in insurance, and get up to speed on your business's background. With that knowledge, they can find a policy that best suits your needs for a reasonable price.
Brokers are well-suited for people who have more complicated insurance needs, like a small business owner who may need several policies.
At Wood CPA, I work with Tyler Flatmoe of the Tyler Flatmoe Agency and Insurance Brokers of Minnesota. Mr. Flatmoe provides his services to both small business owners and individuals. I lean on his expertise and knowledge of many types of insurance, including liability, home, auto, etc.
Accountant
Of all the professionals a small business should work with, an accountant is the most essential. An accountant is a professional who performs important accounting functions such as account analysis, financial statement analysis, tax preparation, and more.
Much more than a bookkeeper, accountants are concerned with handling big-picture financials. When it comes to your business's finances, there's very little room for error. Professional accountants can provide the expertise and attention to detail that are necessary to keep you on track to meet your financial goals.
As a business owner, you want to make sure that your chosen accountant (or CPA) provides business accounting services. They should offer:
Bookkeeping services
Account reconciliations
Financial reporting
Payroll set-up
1099 preparation
Tax planning and preparation
The Certified Public Accountant designation is the gold standard in the accounting profession. As your trusted CPA, I provide each of my business clients with all these services, and much more!
Want a Team of Professionals To Support Your Small Business?
At Wood CPA, we've expanded to provide tax services, accounting services, and business advisory services. But we also provide clients with trusted referrals for professionals who offer services in business development, real estate, insurance, and more.
The team professionals who we partner with in-house, including our attorney and mortgage broker, stand beside our firm and our clients. Schedule an appointment with us today to see how we can support your business!