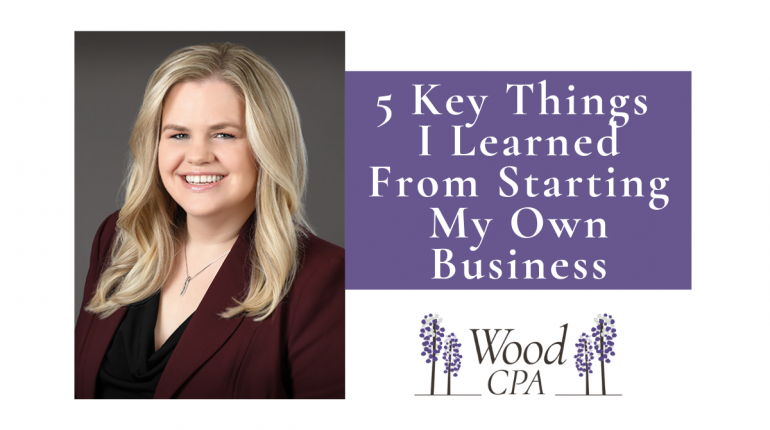 When I started my accounting firm in December 2019, I had no idea how much I'd learn in the weeks and months to come.
After many years working in other accounting firms, I decided to start my own business in order to have more control over the services I offer and how I work with clients. I also wanted to have the opportunity to create a great work environment for employees.
Starting a business at the beginning of a pandemic may not seem like the best timing, but, fortunately, in my case it turned out even better than I could have imagined. My business hasn't only survived its first two years, it has thrived!
Over the past two years, I have learned so much about what it takes to start and grow a successful accounting firm. Here are five things I've learned from starting my own business that would be helpful to anyone embarking on that path, no matter what industry you're a part of.
1. Don't Be Afraid To Outsource
My number one piece of advice for anyone starting their own business would be: Don't try to do it all yourself! Outsource the parts of the business you don't understand or don't have time to dedicate to learning. For instance, things like marketing, website development, IT, legal, HR, and accounting services can all be easily outsourced.
The cost of outsourcing these tasks may feel like sticker shock at first, but it will be well worth it. It will free you up to focus on the parts of the business you enjoy. And really, unless you have a background in these areas, they are best left to the experts.
2. Never Underestimate the Power of a Strong Support System
One of the most surprising things about starting my own business has been how supportive everyone around me has been. The amount of support I have received from clients and referral sources has been amazing! People have been even more supportive of me being on my own than they were when I was working for another firm. Because of that support, my list of clients has grown very quickly.
In addition, I'm not sure I could have done this without the support of my husband. His role at home needed to change quite a bit so I could focus on growing the company. Without his help, starting my own business while raising a family would have been so much more difficult!
Surrounding yourself with a strong support system — both personally and professionally — is vital to building a new business.
3. Networking Is Key
Networking with other business professionals is a big part of building that support system. The more you get your name out there and involved in the community, the better!
Whether you choose to become part of a networking group, join the local chamber of commerce, volunteer in your community, or take advantage of any number of opportunities to connect with others in your field, make networking a priority. It's essential to have a circle of resources to call on as you navigate running a new business.
4. Big Challenges Bring Big Rewards
A new business is a lot like a brand new baby – it requires all of your attention, but it's so rewarding to watch it grow strong and healthy.
In addition to the usual demands of starting a new business, my first year in business included a worldwide pandemic, tons of tax law changes, PPP loans, and more. Talk about a challenge!
Running a business is full of challenges, especially when you're just getting started. The important thing is to stick with it and to think of those challenges as opportunities to learn. What you learn through the difficult moments will help you become an even better business owner in the future.
One of the biggest things I learned through this experience was to trust my gut. I have made some mistakes and some great decisions along the way. In the process, I have learned that my gut is always right, and that I need to follow it more often, even if it is hard to do so.
5. As You Learn, Teach Someone Else
You don't have to wait until you've been in business for decades to start passing on what you've learned. As they say, the best way to learn something is to teach someone else. Sharing what you're learning will not only help others, it will solidify those things in your mind as well.
This year I had the opportunity to teach others through a webinar with Thomson Reuters (you can watch the free webinar here!). I have also had the opportunity to speak with a handful of people who have reached out to me directly to learn more about how I started and grew my business.
One of them was a woman who had been working at a large firm her entire career. She had no flexibility in her schedule, and she felt stuck with nowhere to go. After we talked, she was kind enough to mail me a gift card with a note that said:
"Thank you again for taking the time to speak with me about your journey in starting your own firm. I ended up taking a job with a one-woman firm and the plan is for me to buy her business when she retires within the next 5 years. Would love to stay in touch and exchange ideas!"
Another reached out to me saying:
"Hi Angie. I wanted to say hello and let you know I finally pulled the trigger and started my own firm. I'm officially in business! Thank you for the advice and extra motivation to get started."
This just melted my heart! It's an amazing feeling to get to be a part of not only growing my own business, but helping others on their path to doing the same.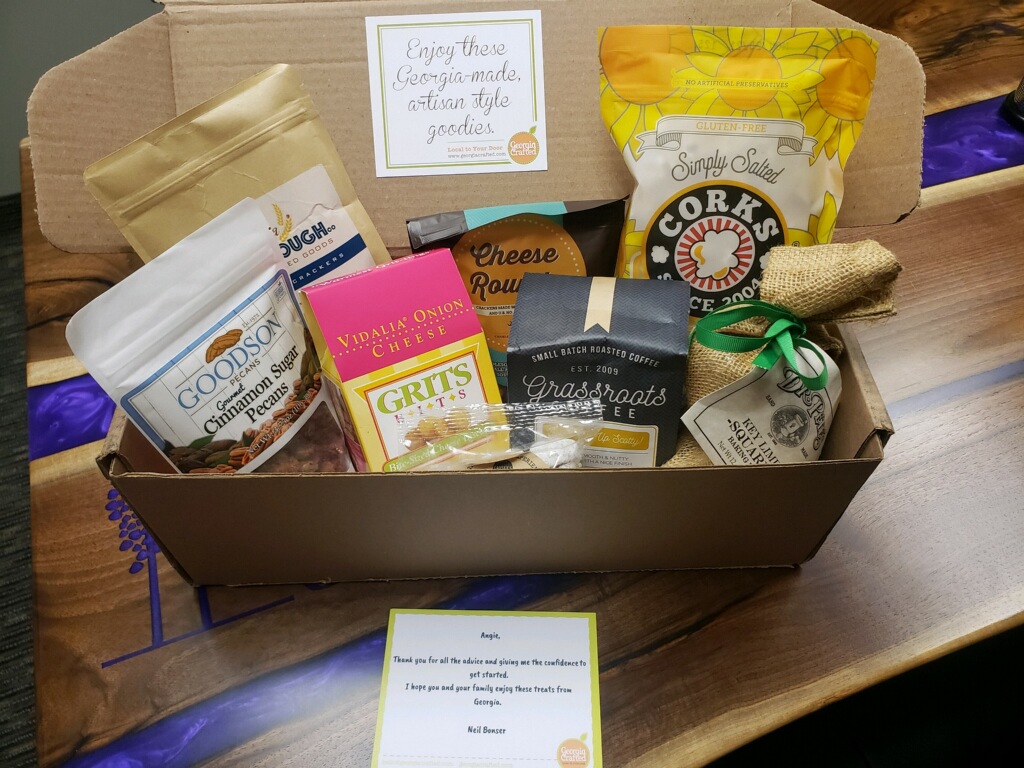 What I Love Most About Running My Own Business
Owning my own business has given me the opportunity to do what I love every day.
I get to help people navigate the things they don't know how to handle on their own: tax laws are constantly changing, as are payroll rules; bookkeeping is tough to keep up with; tax planning is essential; and so on. I love taking care of all of these things for my clients so they don't have to.
I also enjoy hiring staff who are passionate about the same things and are truly interested in learning and helping clients!
If you're thinking of starting your own business, know that while it will be challenging, it's worth the effort if you're doing work that you love and helping others along the way.
Wood CPA is here to assist you with all of your accounting needs, from business advising and accounting to tax preparation services and more. Contact us today at 952-356-1110!